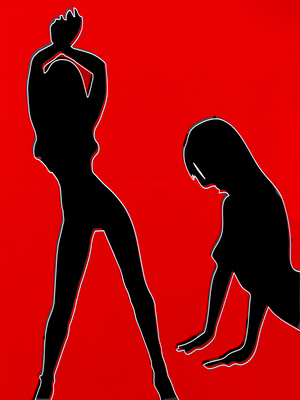 We all pretty much want the same thing; hot, goosebump-giving, scream-releasing, heart-melting pleasure! On Fetish.com, we aim to please. Whoever you are and whatever you desire, we want to make your kinkiest dreams come true. Sex and sexuality is a diverse universe with infinite nooks and crannies, and whatever floats your boat you'll find yourself in good company for exploring a multitude of sexual
preference
.
Curious about
anal
? Ever thought about about dipping your toe into
group sex
? Wanna spice things up with your partner by adding a third?
You can be completely up-front about what you want, and how you want it. Get to know members who share your kinks; learn about their preferences and sexual adventures, and with a verified profile you can browse with added confidence. Use Fetish.com anywhere in the world to hook up with someone for a safe, exciting, and eye-popping encounter.
Make your fantasies and desires real on Fetish.com, the definitive place to meet likeminded people.
Sign up to Fetish.com for free and share that with other pleasure seekers in your area! Thousands of people have already taken advantage.
Foto Pixilio: FotoHiero